Now that you have provided them with a hooking story to keep a tab on eye-catching high definition imagery, just have a cross-check on the conversion rate. Did you see it increasing like never before?
Maybe not, right? That's because these couple of optimization techniques are not enough to convert website visitors into paying customers. Rather, there is much more that goes into the entire process.
Regardless of how many hours you are spending on your WooCommerce website, if you are not doing it right, you will discover potential customers abandoning your website without making a purchase.
Sometimes, this doesn't happen because of what you didn't do correctly, but what you didn't do at all. However, how would you get to know the techniques that you've entirely neglected? Here are some of the significant ways to convert casual WordPress site visitors into paying customers.
Make use of email marketing
If a person, whom you just met, tries to sell you something, would you buy it? Surely, not! Thus, the same goes for your website visitors. You must build a significant relation with your customers even before you start selling them something.
And, the foundation of this trust can be built by email marketing. If your WooCommerce website is comparatively new, you can try and provide something valuable to your target audience in an exchange of their email addresses.
And, once you have a considerable list, for the initial month, you can approach them with discount coupons, free trials, latest deals, followed up with emails displaying your products or services. This technique will surely prevent your customers from losing interest in your brand.
Make your website faster with the latest technology
A website that takes an entire eternity to load is surely not pleasing. Not to you, and definitely not to your visitors. So, in this impatient world, you should be using the latest technology to provide instant gratification to your site visitors.
If the website is faster and doesn't take hell lot of time just to load, it will instantly grab the attention of your audience. This, in a way, compels your visitors to spend more time on the website, read more content, and even return after a while.
So, not just new, you can be even sure of existing visitors or customers to return to check whether you have come up with something new lately or not.
Making use of case studies, reviews, and testimonials
If you are comparatively new when your competitors are considered, you must provide some solid reasons to your audience to hold on to. And, this can be better done by putting real-time testimonials and reviews on your WooCommerce website.
Also, you can even put some positive reviews on the landing page to persuade more visitors. If you are putting testimonials, try and give profound details. You must also keep in mind that long testimonials prove out to be more resounding than short ones.
As far as case studies are concerned, if you are offering a service, try and provide step-by-step details of the procedure you executed to complete a project. Break it down as much as you can. And, if you are providing products, you can even display the procedure that you take for the delivery. Once your visitors have an idea of how you do what you do, they will be sure of the results that they may get after making a purchase from you.
Using a precise call to action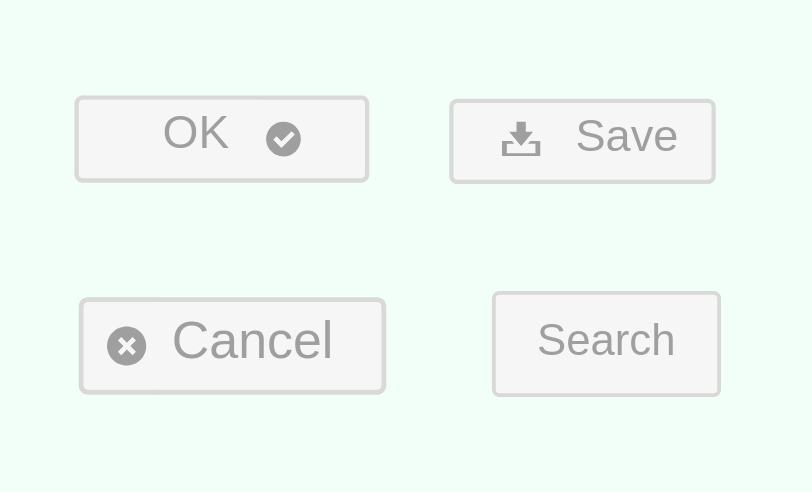 Succinct, clear, and precise call-to-actions have surely become an essential part of a high converting WooCommerce website. For all of your ads, don't forget to put a clear CTA that would tell customers what they should be doing next.
If you want, you can even redirect them to another page through a compelling CTA where they can make a purchase. Be it signing up for a newsletter, adding products to the cart, or contacting you for services; your CTA should always be touching the right nerve of your website visitors.
Establish credibility
Establishing the credibility of your WooCommerce website is another significant way to convert more and more visitors. Although there are several ways to convince your visitors that you are trustworthy, you can even do that by displaying your achievements and accolades.
If you are associated with well-known companies, you can consider putting logos on your landing page so that it will become easier for your visitors to have a glance at it right away. Moreover, if you have received an award or an honor lately, you can even upload the pictures of the same.
This entire process will not only bring credibility to your brand but will also help to establish trust. If you appear out to be reliable and established, your conversion rate will automatically go higher.
Use pop-up messages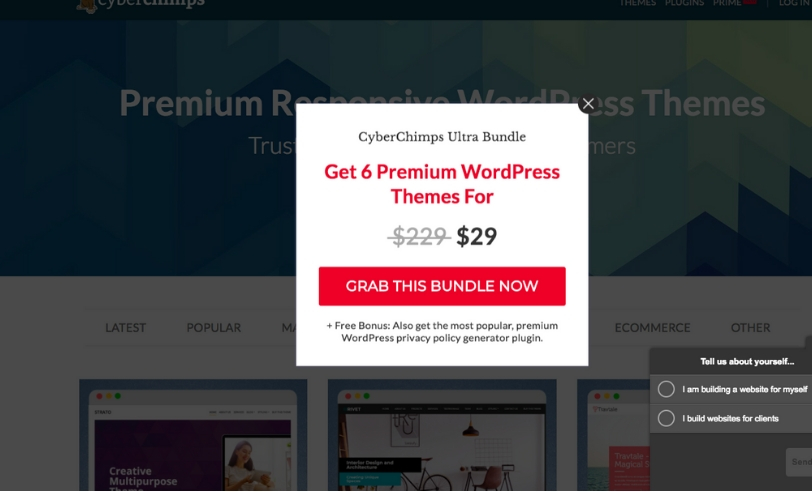 When it comes to pop-up messages, a majority of website owners are doing it all wrong. If not done in a proper way, these messages can turn out to be intrusive. You don't have to put such pop-up messages all over the website but at the places where they would be effective.
These days, there are several ideas that can help convert visitors easily. The moment visitors hit upon the back button or move to another website; you can push a pop-up with an exit-intent message.
The entire intention of these pop-up messages is to provide the last opportunity to make a purchase before exiting the site. You can add creative and compelling content that would make them consider going back again. You can even put these pop-ups for blogs as well.
However, make sure while putting the content, you are keeping the message snappy and quick. Moreover, ensure that you are only asking them to take one action.
Craft a clear value proposition
It might not be quite easier for your visitors to determine the value proposition of your products unless you have made it simple and clear. The value proposition is, indeed, one of the essential aspects of your WooCommerce website.
Your visitors are more likely to abandon the site and purchase from your competitors if they don't get the clear value or if it doesn't grab their attention at the first place. There are several brands that miss upon this opportunity.
So, make sure that your value proposition is clear, catchy, and helps differentiate your brand than that of your competitors'.
Create urgency in your offers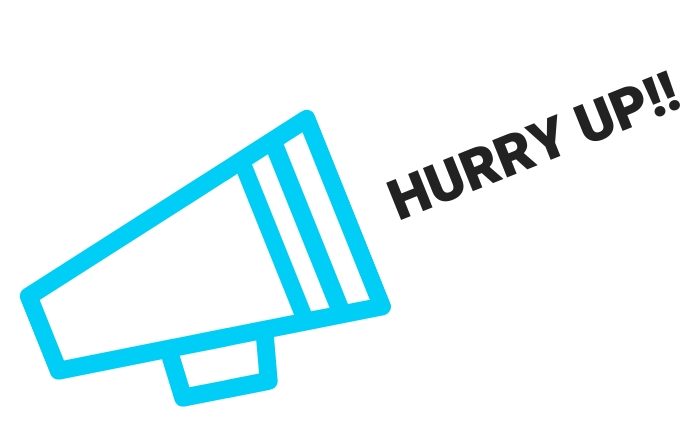 If there is an urgent situation, it will compel your visitors to take a decision quickly. Nobody would like to lose upon an offer that is providing them amazing output in lesser price. Not just it is one effective market strategy, but it is even reinforced by human psychology.
So, if you are coming up with an offer, don't forget to add urgency. To do so, put a deadline to the offer. Regardless of what you are providing, putting a deadline will convince more and more people to get the action right away.
To make it more interesting, you can even provide a reward to those subscribers or buyers who will take action before the deadline.
Conclusion
Now you know it. If you are willing to increase the budget of marketing and procure satisfactory results, so just don't leave your visitors without converting into customers. Another important thing to keep in mind is that you must answer customers' queries without taking enough time. And then, you must also understand the art of balancing design and information to gain more conversions.
So, if you think that you have more visitors and fewer customers, bring the change today. These methods mentioned above will surely work for you. Try implementing them on your WooCommerce website and see the result. However, make sure you are doing this by keeping your target audience and website theme in mind.