So the end of the year is on the way, and people who have their own online stores have a lot of questions in their mind; someone thinking about how to boost WooCommerce sales for the Holiday Season and others are already doing something for their online store.
The forecasts say that in 2018, consumers will turn more and more to ecommerce, which should grow by 15%. It is, therefore, necessary to make adjustments to your site to accompany conversions. I suggest you discover 11 best practices to apply to your WooCommerce store to optimize your ecommerce strategy for the Holiday Season.
Table of Contents
1.Responsive Theme & Design
2. Managed WooCommerce Hosting
3. Offer Free Shipping
4. Sales Discount
5. Additional Variation Images
6. Payment Gateway
7. Return & Refund Policy
8. Marketing & Promotions
9. Relative Keywords
10. Call to Actions
11. Keep in Touch via Email
Responsive Theme & Design
You know this is very important what design you can choose. You should always keep your design simple and clean because when the people come to your website, they can understand what you are selling in your store. After that, they can easily purchase whatever they want.
Also always choose a responsive theme, so if a user using a cell phone, they'll be viewing the mobile-friendly version of the site where the content and images are resized to fit the smaller screen. For more information check out the best WooCommerce themes.
Managed WooCommerce Hosting
Hosting is the basic step to launch any website whether it is blogging, developing, marketing, agency, online stores, etc. Whenever people think to launch their website, they always think about which hosting is best for them, and most of the people come with shared hosting which is cheap. In shared hosting, you cannot manage your server because your server is not dedicated for you.
Managing an online store in Holiday Season is a full-time job where the store owners required many experts for managing servers. That's why experts recommend managed WooCommerce hosting. The hosting will take year all of your server issues. Further, you don't need to have any technical knowledge about installation whether it is Free SSL, free migration, free cache plugin, WordPress CDN, etc. It will give you an option to do everything in just a single click.
Offer Free Shipping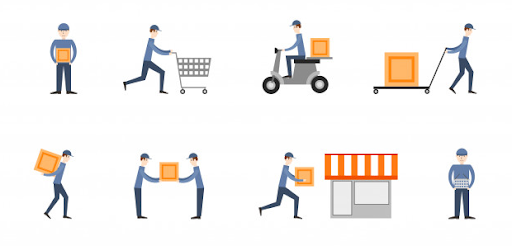 Honestly, the buyers don't like to pay extra for their purchase. Most of the people always go to that website which they allow giving a free shipping. So if you want more customers, then you must encourage your customers to complete their purchases by offering free shipping options at checkout.
Sales Discount

This is the most attractive point I would like to tell you, and that is giving a discount. Yes, this is a mighty word. Most of the people stay on that website where we can see a discount or they can apply any coupon code.
So for boosting your sales, you must enable WooCommerce dynamic pricing which allows store owners to create different discount offers for their customers.
Additional Variation Images
Always use additional images in your WooCommerce product pages. People always want two to three images for each product which they can see and decide whether is it a good product or not. WooCommerce allows adding product gallery in a specific product.
Payment Gateway
Always use a secure payment gateway, people always lake those stores which have new to launch because they can not trust the payment gateway whatever the owner apply on their website. In WooCommerce stores, you could set up secure payment options through Stripe Payment Gateway or hundreds of free and paid extension available in WordPress plugins directory.
Return & Refund Policy

In many times store owners don't add a clear return policy which affects directly to the users. You need to clearly display your return and refunds policy on your website so that customers are aware of it. And always do a separate page for return and refunds policy.
Marketing & Promotions

Always choose a right platform to market your online store throughout the world. There are many marketing tools available on the internet which you can use and market your WooCommerce store to boost your sales. One of the marketing plugin I would like to suggest on your website, and that is Beeketing for WooCommerce. Beeketing is an all-in-one Marketing Automation platform for eCommerce websites.
Relative Keywords
Always choose relative keywords to your WooCommerce online store. Think about your target audience and put yourself into the shoes of a customer when you create your initial list of keywords. Ask yourself, 'If I wanted to find one of these products or services, what would I type into Google?' So make sure always to choose those keywords which are relevant to your WooCommerce based ecommerce store.
Call to Actions
CTAs are very important to sell your product the Holiday Season. When a user goes to the product page, they always see a button called "Add to Cart" which is attract your user but if you change the button text something like "Shop Now" or "Buy Now" which is more attractive and batter for your product page. Also, it is good to understand for your visitors which can be converted to your customers.
Keep in Touch via Email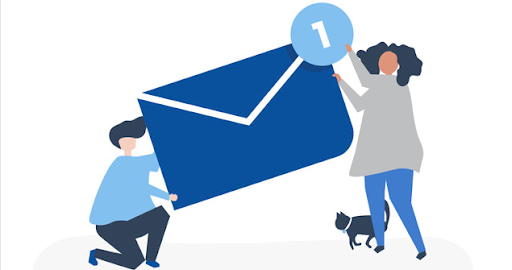 Always keep in touch via email with your customers. It ensures that your customers come back and purchase new arrivals in your WooCommerce store. You can also add a subscription form on your store. If people can subscribe to your WooCommerce store, they can easily get your email where you can mention your new products or recent products.
Wrapping Up!
Finally, do not forget the importance of a promotional strategy to bring traffic from your social presence, your partners or forms of paid advertising. Now it's up to you how to analyze the best practices that you could incorporate into your WooCommerce store in time to boost your sales and perhaps benefit from the lack of communication from your competitors.