Key Performance Indicators (KPIs) structure an important aspect of the required information that tells and explains how your company is going to develop to attain marketing and business goals. Therefore, for those who are engaged in online business and marketing, it is essential to understand what these important KPIs and metrics in 2018 comprise and work for.
However, let's begin by understanding the concept of KPIs and metrics in a profound manner.
What is KPI?
A Key Performance Indicator, or KPI, is a computable measure that a company utilizes to assess how it is going to meet its premeditated and functioning goals. Therefore, KPIs keep on varying, depending on the business nice and their priorities as well as performance norms. However, still, these indicators generally work according to the industry prevailing standards.
Nevertheless, when measuring the similarities between KPIs and marketing metrics, one will always find a subtle difference. Being associated with the online world, you must keep in mind that key performance indicators are marketing metrics, but it is not necessary that every marketing metric would be a key performance indicator. Therefore, as a business owner, you must be competent enough to understand and evaluate which marketing metric would be appropriate to use as a KPI.
Features of Key Performance Indicators
There are three important features of KPIs, such as:
Quantitative

Practical

Actionable
Important KPIs and Metrics for your Business
Moving forward, here are some of the key performance indicators in 2018 that can turn out to be boon for your online business. Let's dive deeper into these top 5 KPIs and understand their values.
Customer Acquisition Cost
While acquiring new customers may bring you a lot of exhilaration, since you ensure that your business is developing and growing, it is also important to find out what cost you are spending to attract new customers. There is no denying the fact that new customers bring revenue along with them, but, are you sure that the cost you are spending is not exceeding the revenue you are generating?
If you are measuring this marketing KPI effectively, you would be able to make knowledgeable and data-driven decisions that will help you attract and convert new leads appropriately. Let's dive deeper with an example:
" Say that you have conducted a social media campaign that cost you around $100. It brought you almost 10 new leads. Overall, you spent $10 per lead. Now, if those leads are not even taking up services or products worth $10 each, know that your social media campaign did not work out effectively."
So, how can you determine the customer acquisition cost? There is a simple formula – total cost of marketing & sales efforts and divide that number with the total number of new customers that you acquired.
Funnel Conversion Rate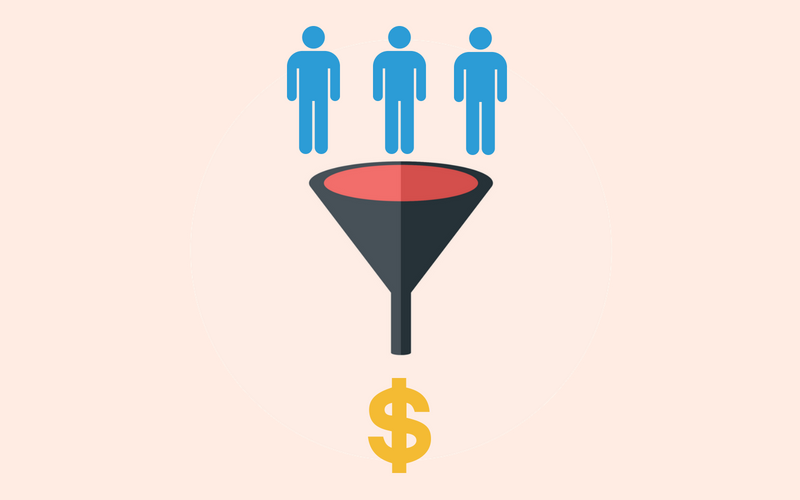 Until or unless your visitors are not moving down the funnel, there would be no point in spending a huge number of bucks just to attract them, isn't it? And, surely, it is not easier to attain an appropriate funnel conversion rate. Therefore, this is one of the most important key performance indicators in 2018 that will assist you and your team in assessing how the efforts are paying off in compelling visitors to move down the funnel.
By monitoring the funnel rate, you will be able to get a valuable understanding of how efficient and effective your marketing efforts are. Although having an online business, you must be aware of the marketing funnel, if not, here are the stages where your visitors move while assessing your business.
Awareness

Interest

Consideration

Intent

Evaluation

Purchase
The moment a visitor gets on your website, he is in the awareness stage. While he explores your product and services, an interest is aroused in him. And then, he considers whether or not to buy your products or services. And then, moving down to the intent stage, the visitor would demonstrate his interest in buying. Moving forward, he will evaluate the pros and cons of your products and services. In the end, the purchase will happen.
So, with the help of this KPI, you must make sure that your visitors don't leave you without purchasing anything from your website.
Page Views Per Session
Undoubtedly, the ultimate aim of having an attractive website and creating engaging content is to keep your visitors hooked and charmed. Therefore, it turns out to be important to make sure that your visitors are finding your website useful and effective. How can you evaluate this aspect? The answer is simple – by measuring the page views per session.
With this KPI, your team would be able to find out how much time your visitors are spending on different pages of your website. In this way, it will become way easier for you and your team to outline strategies that will help you provide better results.
When it becomes tedious to keep a track on the page views per session manually, KPIs help you find the best of results. And then, to enhance the effectiveness, you can write convincing articles, link one page to another, and can create a spontaneous design of your website.
Cost Per Action
At the end of the day, your marketing and promotional efforts aimed at only one objective – procuring action from your visitors or customers. Therefore, cost per action is one of the most key performance indicators in 2018 that can help you find appropriate conversion rate from marketing actions, such as subscription forms and more.
It is imperative to make sure that the amount you are spending on these campaigns is worth the actions that you are getting in return, which is quite obvious. You can find out the result by dividing total conversions with the total amount that you spent on conversions.
So, this will help your team keep a track of whether they are going on the right path or not. And, in this way, they can always know how to and where to make improvements.
Newsletter Sign up Conversion Rate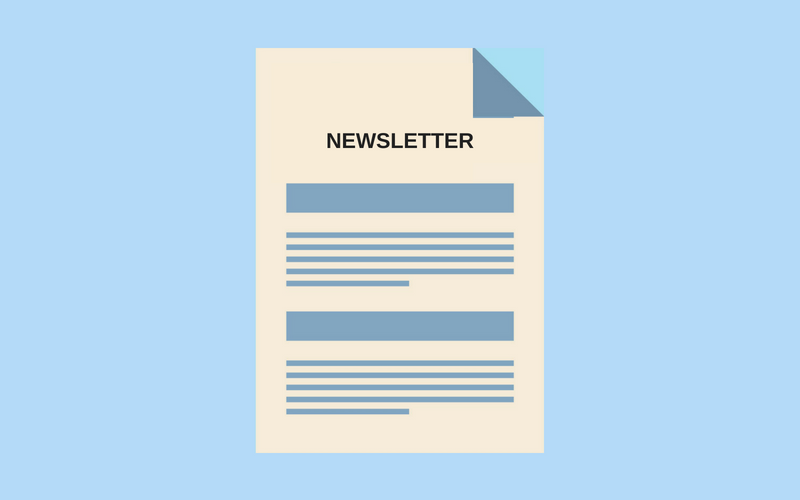 Although there are several ways and ideas through which you can keep your audience hooked and informed about the latest modifications done to your products and services; however, one of the best ways is putting up newsletter signups. Over time, the number of signups that you get delineates how your audience is finding your content.
This metric is one of the best ways to measure whether you are able to help your customers understand your brand message or not. Not just that, but this metric also helps you check out the effectiveness of your website content and website form.
Ways to Improve These KPIs
Now that you are aware of important KPIs and metrics in 2018 for your online business, now is the time to find out ways through which you can improve your KPIs. Although these KPIs can help you enhance the outcome of your website campaigns and promotions, most of the times, low performance of these indicators signify that your website is in misfortune and it is the time you should take some charge.
So, here are some ways through which you can improve your key performance indicators.
Clarify
KPIs help you accomplish your goals and objectives. However, until you have not clarified them, these KPIs will not work. So, begin by clarifying your goals with important members of your organization and then work accordingly.
Specify
Once you have got the clear idea of your goals, then comes the time to specify them. You cannot work on every goal at one time, therefore, differentiate what is important and what can wait. Focus on the important ones for now and try to achieve those goals.
Target
Now comes setting up precise and succinct targets for your key performance indicators. It will help you provide a fair idea to your employees of what goals they should strive to achieve. Also, you must tell them the performance that you are anticipating.
Evaluate
After assigning work to each of your employees, you must not forget to evaluate their performance. You can either meet them individually or in groups and can discuss their strengths and weak points. Keep that in mind, set up goals to improve the performance and provide your employees with required resources.
Compilation
If you have got all data with you, including financial, operational, evaluation, and strategic, compile everything and gauge it with a keen perspective. Know whether the data is competent enough to help you attain your goals. Whether you are satisfied or not, keep your employees in the loop and let them know what you think about it and take their opinions. Set up new goals and conduct the entire procedure again.
While it is important to bring key performance indicators and metrics in-between to accomplish all the set goals, you must also make sure that you don't take these KPIs and metrics for granted. With that, they need proper and adequate measuring so that you can make changes whenever and wherever possible. Therefore, understand what metrics and KPIs are going to benefit your type of business, implement them, keep a track, and attain your goals.
Check our guide on: How to avoid these top 4 CRO mistakes