While initiating an online business may seem a game of no sweat, making it stable and thriving is a surely laborious task.
Considering millions of businesses available online today, it can be difficult to strive in the strenuous competition. In such a situation, if your business is not thriving but struggling, then your conversion rate optimization might be held responsible for that.  
The fact is that there are numerous companies that are hindering their conversion optimization by going wrong in several ways. Right from fruitless metrics to unplanned mindsets, there are several factors that contribute to bad conversion rate.
Undoubtedly, conversion rate optimization and inbound marketing go hand in hand. After all, being an inbound marketer, you would have an ethical and imperative obsession with conversion rates, isn't it?  
However, most of the times, inbound marketers perceive to test the new roads and navigate through different CRO techniques just to find something better and amazing, regardless of the surety of how it is going to turn out.
Although they might be looking at the situation from a different perspective, it is still important to know how you can boost your business with higher conversion rate.
So, to make things easier for you, below-mentioned are top 7 conversion optimization initiatives that you can implement today to boost your conversion rates and inbound marketing performance.
Run Heat Mapping Software
To tell you the truth, there would be no use of implementing your inbound strategy unless you are using a heat mapping software on the top pages of conversion.
Apparently, there is no alternative for tracking the data of how your visitors are navigating through the conversion funnel. Therefore, it is imperative to know your visitors' experience when they are using your website.
With the help of a heat map, you can attain a collective idea of clicks that your pages got. This will help you in getting an insight of the elements that are charming your visitors the most and are compelling them to make an action.
While running a heat map test, you must look into the following elements:
Pages that are not clickable but get lots of clicks

Most popular content through click patterns of the visitors

Pages that are being ignored by visitors
Experiment with Button Colours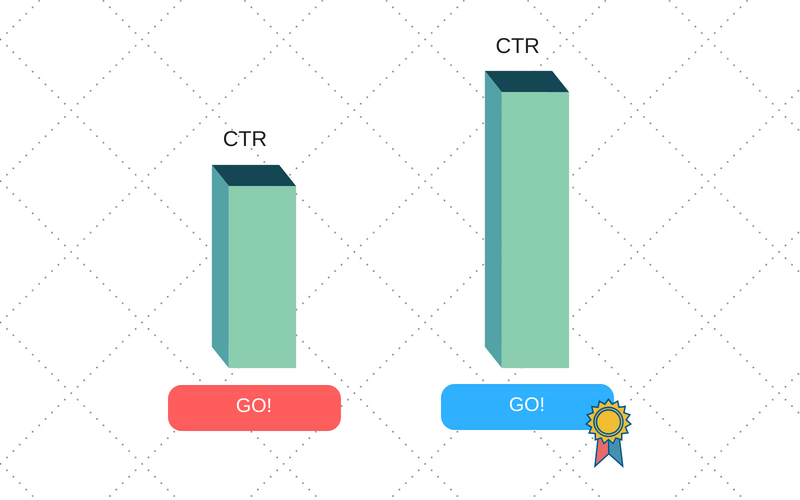 Believe it or not, your call-to-action button plays an important role in your conversion rate. Most of the times, it may be even responsible for hindering the rate from going higher. However, don't sweat it as you can easily conduct a test that will help you with better conversion optimization.
There are several conversion rate optimization portals that help you test the button colors through a seamless procedure and that too, without the help of a designer or a developer.
Surely, it is easier to come across people vouching over the orange and red colors the most. However, as per the research, believing in these colors would be nothing more than anticipating a myth to turn into a fact.
To get the most out of your conversion optimization, you can avail the advantages of contrasting colors. For your CTA button, choose such a color which is entirely different from the palette used on your website and run a test on it. Generally, it is believed that contrasting colors help in increasing the conversion rate to a great extent.
A/B Test Headlines of the PPC Landing Page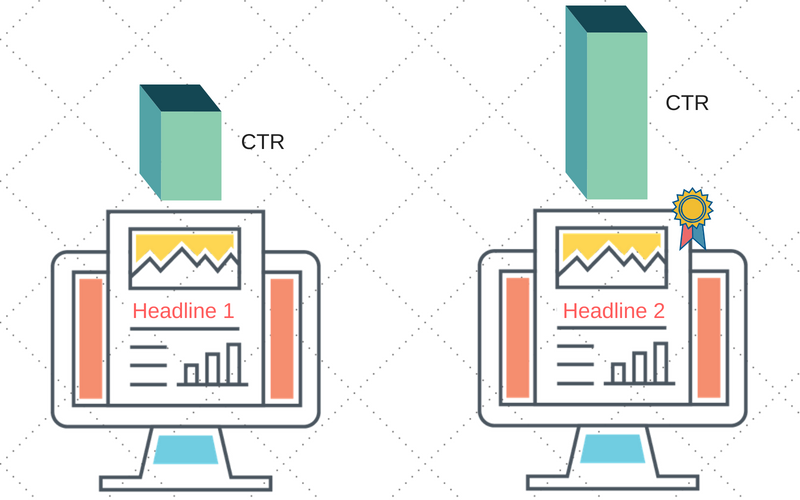 There is no denying the fact that it is quite easier to test the headlines of any page. However, what holds the utmost importance is whether your PPC landing page has appropriate headlines or not. After all, you are paying to get traffic on that particular page, so you would not want to take it for granted.
Again, there are several conversion rate optimization tools through which you can test the headlines of a landing page. But, what may seem to be a difficult task is checking the correct headline. While creating a headline, you can conduct a thorough research and find out such factors that are important to be added to any headline.
When you are developing your PPC headline, consider the following points for a better outcome:
Focus on the benefit of the product or service

Keep the description on-point

Keep it emotionally appealing

Keep your ad in mind
Split Testing the Most Visited Landing Page
Although, most of the times, split testing and A/B testing are considered interchangeable terms. However, at this point in time, it is imperative to bring a distinction.
While Split Testing is a term used for testing such designs that differ from each other; on the other hand, A/B Testing is used when you intend to test two versions of one element.
Now that you have an idea about the website insights and also aware of how your visitors are taking up the headlines, next comes split testing the design of the landing page.
Not just you must fix the problems that the test pops up, but, you can even consider adding up more conversion-focused elements and presenting them in front of the audience as per their requirements.
At the end of the day, sensing how visitors are responding to the new layout and monitoring its conversion rate will surely help you evolve to your best.
Mix up Email Subject Lines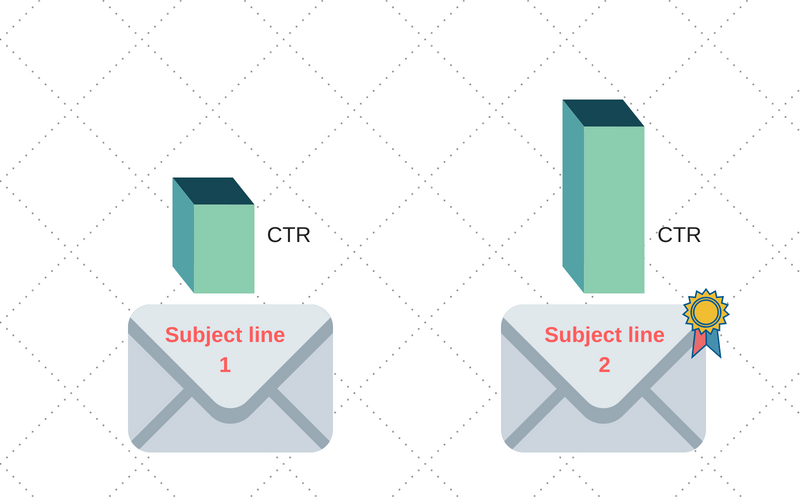 Moving forward, this one is another important aspect of getting higher conversions.
To put it simply, subject lines of an email are nothing but its headlines. Often times, people spend several hours to discuss specific points of promoting their business but end up sending emails with ill-considered and appalling subject lines.
The process is quite simple. Your audience must open up the email to take an action. And, the compelling factor which will let them open the email is the subject line. Take a step forward and move beyond considering the simple formulas of writing email subject lines.
You can even run a test to gauge the effectiveness of the subject line. Although it is important not to overdo anything, one thing that you can apply is personalizing the subject line to increase open rates.
The fact is, personalization may not work out for every brand. In such a scenario, you can make use of emojis, which are again effective in boosting the open rate. So, test and test again until you are sure that the selected subject line is going to get you maximum result.
Try Different Lead Nurturing Arrangement
If you have already stepped up your lead nurturing arrangement, now is the time to have a deep look into it.
Generally, what most of the marketers do is set up their lead nurturing arrangements and forget it, just to indulge in some other aspect.
If you are also from the same lot and haven't had the chance to review the arrangement, it is the time to do so. It is possible that you may have more experience now than what you had years before. And then, you may even have more content ideas than ever before to attract more audience.  
So, at this point, what you must do is take some time off, know about the curiosities and objections that your leads must be having at different stages, and create a new lead nurturing arrangement from the beginning.
You are not restricted to keep the existing structure in mind. If you want, you can start afresh from the scratch. You may even consider adding blog posts and case studies into the arrangement to get the most out of your conversion rate.
Understand the Techniques & Tools
Surely, it is possible that you may have an amazing strategy yet to fail when it comes to implementing techniques. Companies who have the best of conversion rate optimization programs know how to select and use some tools to the best of their advantage.
Generally, your objectives may vary; and therefore, your technique should differ accordingly as well. To select the precise techniques, it is important to understand the limitations and strengths of tools and activities from your end. While accessibility and usability testing may not help the most when it comes to discovering how to make the website persuasive, but these are the best techniques when it is about knowing the issues that your visitors must be encountering.
Likewise, there are several tests or tools that are meant to gauge certain outputs but not be appropriate for another set of responses. Therefore, you must not ensure that your technique is appropriate as per your goal but should also ensure that your activities are making sense.
Although it was imperative to start with conversion rate optimization at the beginning, however, still you have time at your hand. Not everything is lost. So, if you are ready to kickstart your conversion rate and serve the most of customers out there, understand these aforementioned points in the best of your interest and capacity and implement them to your website as well as the brand. Be incessant, don't stop the process, and relish the result of best optimization rates.
You also read about the top e-commerce metrics every business should track.