While the idea of taking your business online may seem fascinating, the entire journey, from scratch, is nothing but tiresome. Although online branding and marketing are surely in-trend, it is also true that these things do not fit into everyone's competency. One mere mistake and you are out of the game. It is as simple as it can be.
Talking about mistakes, numerous people misconstrue the entire idea of conversion rate optimization (CRO), which eventually leads to their downfall. While lead generation may sound like a scary topic, strategies like CRO and more can help you make the most out of your audience response.
Several tested methods and trials go into executing an effective lead generation through conversion rate optimization. However, this is the phase where most of the people go wrong as well.
So, how would you know that you are misapplying the CRO strategies? Here is everything that you would get to know about it.
However, before that, let's know why you should care about conversion rate optimization?
Importance of Conversion Rate Optimization
There are some reasons why you should care about CRO. To begin with, the possibility is that you might be paying a handsome amount to drive traffic to your website. Therefore, with high CRO, you can ensure higher Return on Investment (ROI).
Moreover, it is even cost-effective to try and convert the visitors that you already have than to attract more. Also, it is imperative to understand that CRO is all about procuring and converting the right type of visitors and not everyone coming to your page or responding to your campaign.
Basic Steps of CRO
Going through your website as a user and identifying where it helps you and where it does not

Examining landing page and other elements of the website to determine which pages, goals, and events would be easier to track

Setting up tracking system on important pages

Generating ideas to test based on theories

Implementing CRO tests

Wait till tests provide significant results

Revaluating tests and executing them again if they didn't generate adequate results
CRO Mistakes & Their Solutions
Now, coming to prevalent CRO mistakes, below-mentioned are the top ones that you should avoid at any cost for a better result.
Mistake #1: Avoiding Conversion Rate Optimization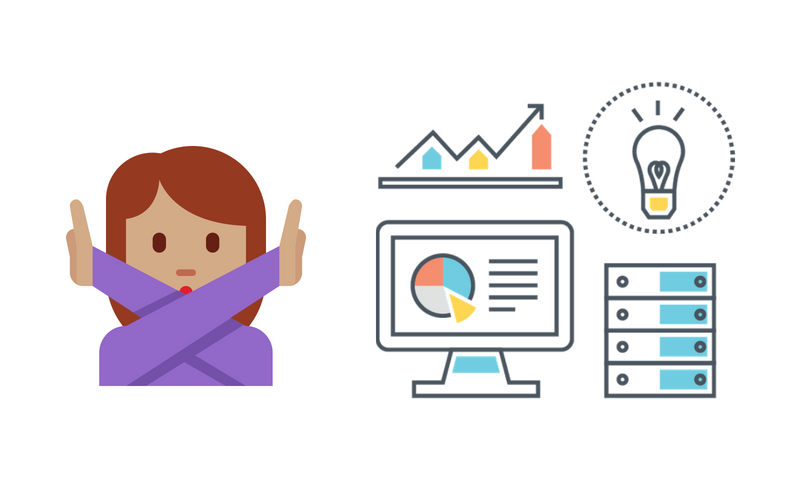 Even if you are familiar with the term, this doesn't make everyone on your team aware of conversion rate optimization as well. Therefore, to begin with, your job is to find out how many people on your team actually know about it. Although the internet is full of through guides in context of this topic, it is astonishing to know how a majority of marketers are unaware of its definition and implementation methods.
When talking about the connection between conversions and lead generation, the methodology is quite simple. Since conversion is all about actions that you would want your visitors to take, you should be set up different ways to gain that. For instance: you may compel a visitor to fill out a form on your website or may even push them to have a chat with your sales representative. Even though there are several stages in a marketing & sales funnel, the wide-ranging idea of lead generation will remain same, with visitors>leads>customers.
This is the exact phase where conversion rate optimization steps in. Since the journey has several stages, coming across barriers in conversion may not be unanticipated. Therefore, with the help of CRO, you can alter and enhance your content to help visitors make their way towards the conversion.
Thus, by executing CRO on your website, you can ensure constant improvements to your site in several areas. Since the entire concept is dependent on gathered data from website traffic, you can use evidence to make a decision rather than relying upon conjecture. Although it may provide fewer results in the beginning; however, with time, you will be able to make most out of your website traffic for sure.
Mistake #2: Giving Priority to Hasty Profit than the Actual Process
Undoubtedly, conversion rate optimization is not an easy or quick process. There are several experimentations involved with this data-driven and iterative method. In simple words, the entire process is all about monitoring the performance of your content and trying several ways through which you can enhance the experience of your website visitors. If executed adequately, the process will speak for itself and will give you an idea of what is working and what is not working for your audience. And, the ways through which you can make the most out of your website traffic.
If you are just beginning the process, it may seem a bit taxing. This is because the process of CRO calls for testing each and every element of a webpage to check whether the changes made are positively impacting user behavior or not. Therefore, these are the tests that consume most of the time.
If experts of the industry are to be believed, then these CRO tests should run not more than a month. In a way, this time frame is enough to draw significant data so that you can come to a conclusion whether the changes made are successful or not.
When it comes to acquiring leads, shortcuts may seem more tempting. While quick methods always have an expiry date with them, these tactics, once understood and applied, stay with you forever.
These tactics don't impart knowledge about your visitors or don't help you know the reasons behind the actions they took. On the contrary, you would have to consider your visitors as a network of content feedback. They would be coming to your website, interrelating with the content, and making a decision for whether or not convert into leads. In the end, this data will help you alter and improve your content so that it can fit the exact needs of your visitors and can bring your higher conversion rate.
Mistake #3: Gaps in Existing Reporting Options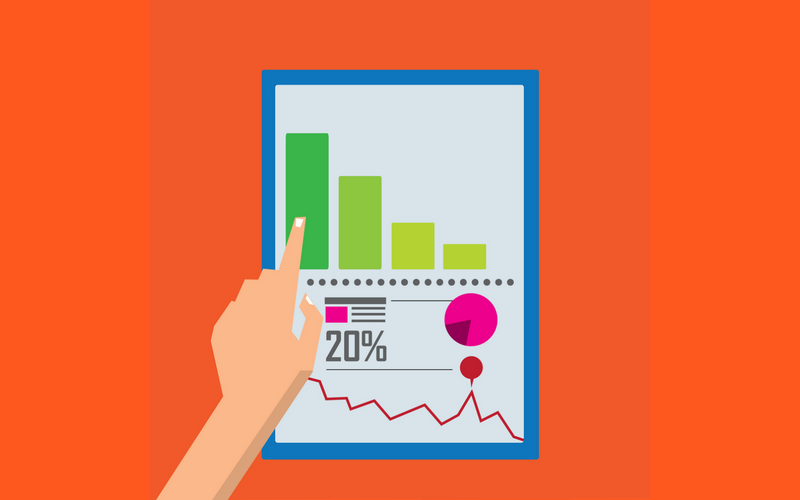 If you have come so far, you must be aware of the fact that conversion rate optimization is placed around data. To make sure that your CRO process is operative since the beginning, you must find out loopholes in your reporting at an early stage. Since your audience is making several decisions on a daily basis, it will help you identify such website areas that can be improved or optimized. Also, you must ensure that this information is not slithering through cracks of your reporting system.
Once you have got a hold of a comprehensive report on the interaction of your traffic, you can then create detailed chronicles to find answers to imperative questions, such as:
What is the performance of your content?

What are the areas that have better performance rate than others?

What are the areas of improvement?
With a clear sense of these factors, your team would be able to prioritize such areas that need more optimization. And then, if you are sure of the scenarios that are taking place on your website, your team will be able to conclude adequate results from CRO tests.
Mistake #4: Not Paying Attention to the Time
Time holds utmost importance when it comes to executing CRO tests. There is no such myth as seasonality. Right from the preliminary stage of research to the testing stage, time can impact your decision making to a great extent. Without paying attention to the timing or seasonality, you may be at the risk of attaining inaccurate or invalid results. This way, you may even end up running a test during the low points in your sales funnel, which is sure not to yield best results.
If you are still skeptical, here are some reasons that will let you know why timing is important:
If you are running a test during still traffic, it will take longer time for the test to reach significant results.

You must run a test during the highest traffic time. Otherwise, it will not demonstrate adequate representation of your traffic.

Usually, traffic keeps on fluctuating during the week time. Therefore, you must begin and end your test on the same day of the week to get better results.

Likewise, user intentions during the holidays or different times of the year may not represent adequate traffic. The data that you may get at this time may not be useful enough to determine whether your test was a success or a failure.
Therefore, keeping the time aspect in mind is quite important for your CRO process to work out. You may research thoroughly before commencing these tests to get the best result.
At the end of the day, conversion rate optimization is solely responsible for generating authentic and qualified leads. And, without leads, there is no point in running a business online, right? So, if you are not aware of what CRO is, it is highly recommended to study the entire concept before you take any step forward.
And then, once you are ready with data and information, keep these mistakes in mind while performing tests. Try to avoid these mistakes as much as you can to get most of the results. It will help you convert more leads, get loyal customers, and build a successful brand online.
Check out our guide on 7 Conversion Optimization Initiatives to Implement Today